Stable 65 W of Output Power*
The IC-2300H can generate 65W of output power. The rugged aluminum diecast provides effective heat dissipation and keeps RF output even during high duty cycle continuous transmission.
* Output power differs depending on version and specific regulatory requirements.
A Total of 207 Memory Channels
The IC-2300H has a total of 207 memory channels, including 200 regular channels, 6 scan edges and 1 call channel. The channel name is programmable with 6 characters for easy recognition.
Built-in CTCSS and DTCS Encoder/Decoder
The CTCSS and DTCS tones are built-in for quiet stand-by and repeater access. The tone scan function detects the subaudible tone that is used for repeater access. The pocket beep function gives you an audible and visual indicator of an incoming call.
The DTCS encoder function (DTCS transmit only) is also available.
Simple Operation
The IC-2300H retains the basic panel layout and its user interface from the IC-2200H. A 70.6×20 mm LCD display offers a good viewing angle suitable for mobile operation. The bottom of the display indicates the available functions of the front panel buttons directly below the display.
Multiple Scan Functions
The IC-2300H supports various scan types for maximum reception and ease of use. The DMS (Dynamic Memory Scan) system allows you to scan selected banks from 10 memory banks by simply adding and deleting bank links.
Tested to the MIL-STD 810 G Specifications
The IC-2300H is built tough to protect from a rough road. It has been tested to and has passed the latest MIL-STD 810 G specifications including shock, vibration and temperature tests.
Optional Active Noise Canceling Microphone
The optional active noise canceling microphone HM-209 can automatically reduce noise in extremely noisy environments and assist in transmitting clear and accurate audio.
Other Features
(Optional cloning software, CS-2300H and/or cloning cable required)
Specifications
General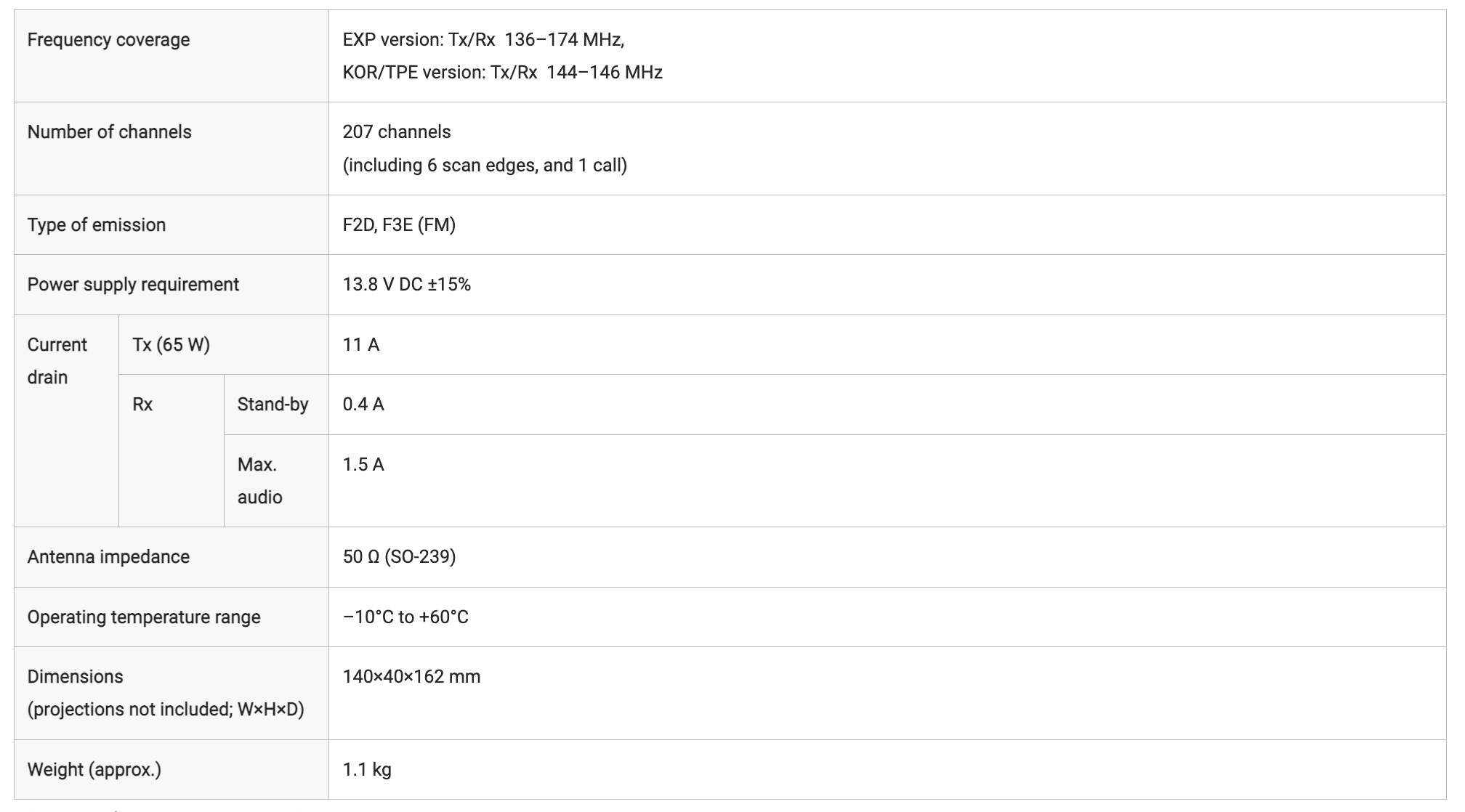 * Guaranteed range TX/RX: 144–148 MHz
Transmitter

* Output power differs depending on version and specific regulatory requirements.
Receiver

Applicable U.S. Military Specifications
Icom makes rugged products that have been tested to and passed the following MIL-STD requirements and strict environmental standards.

Also meets equivalent MIL-STD-810-C, -D -E and -F.
All stated specifications are subject to change without notice or obligation.
Supplied Accessories
(* Depending on version)