Simple Operation
The IC-718 is equipped with a minimum number of buttons and controls for simple feature selection. The 10-key pad on the front panel allows direct entry of an operating frequency or a memory channel number. The auto tuning step function is activated when turning the dial quickly and helps speed up tuning. The band stacking register is convenient when changing operating bands.
Front Mounted Loud Speaker
The IC-718 has the speaker mounted on the front panel. With the speaker facing the operator, audio will be heard clearly and directly while operating.
Optional* DSP Capability, UT-106 
The optional DSP unit gives you noise reduction and auto notch filter functions for extra receiver performance.
*Already installed for USA version.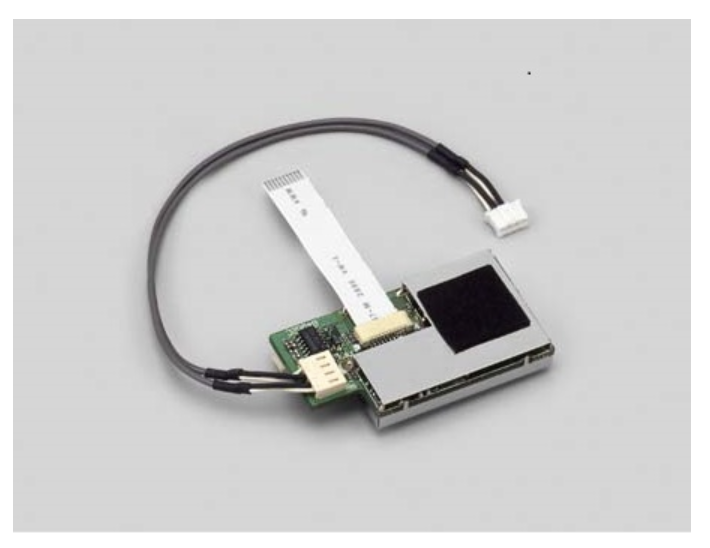 General Coverage Receiver
The IC-718 has 0.03–29.999999MHz* general coverage receive capability.
*Guaranteed range: 0.5–29.999999 MHz
Other Features
Specifications
General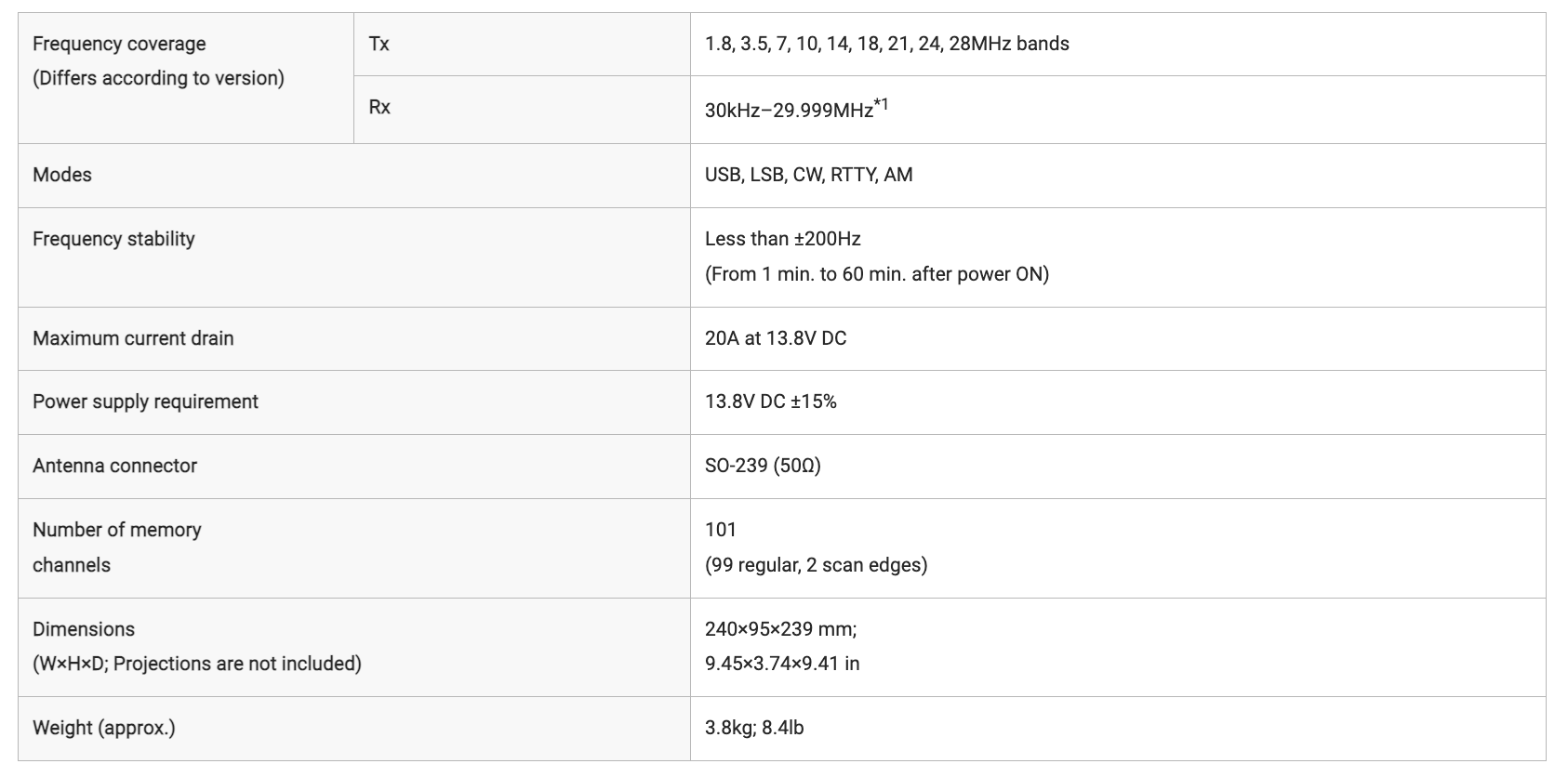 *1 Guaranteed range 0.5–29.999MHz.
Transmitter

Receiver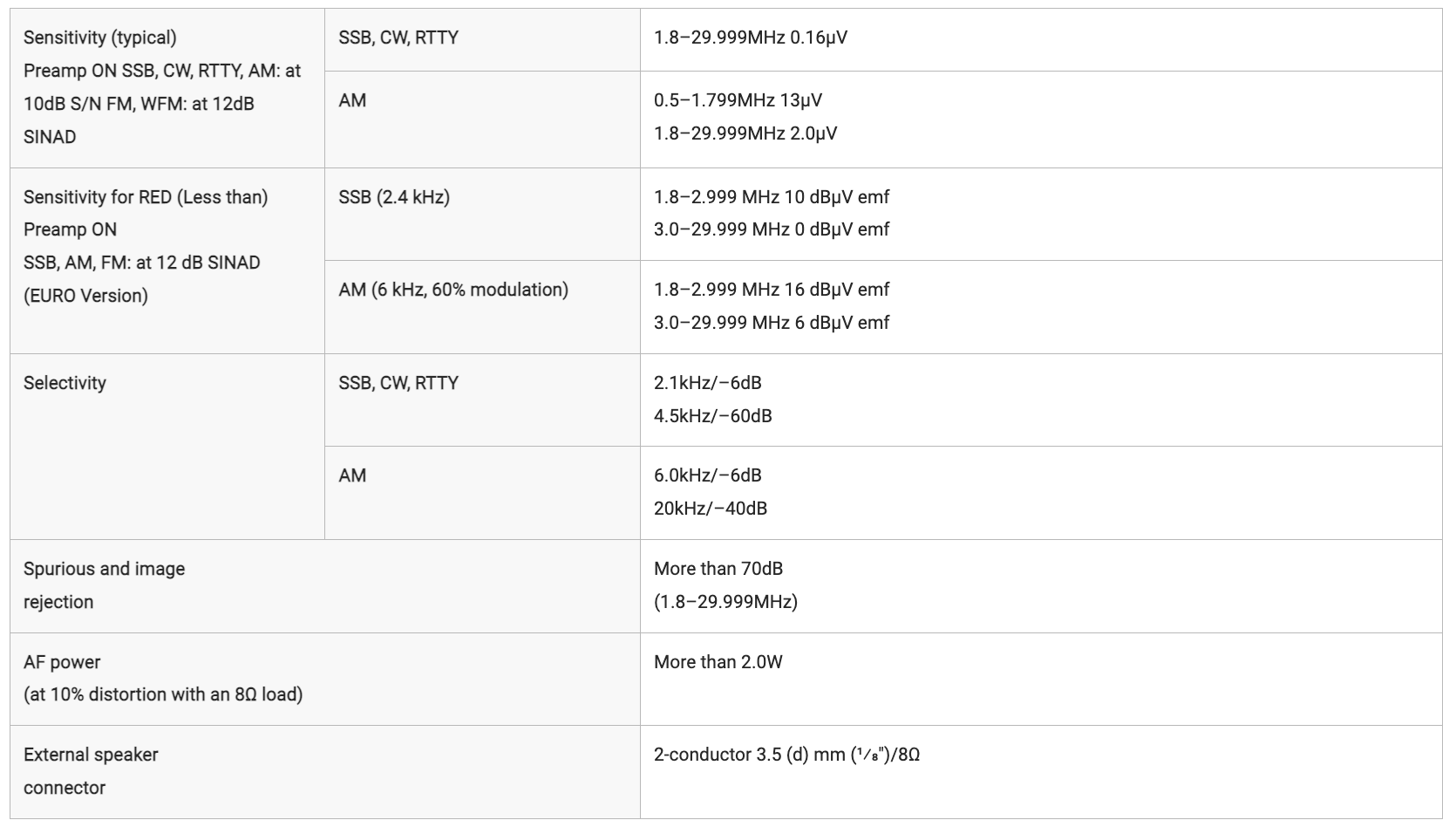 The LCD display may have cosmetic imperfections that appear as small or dark spots. This is not a malfunction or defect, but a normal characteristic of LCD displays.
All stated specifications are subject to change without notice or obligation.
Supplied Accessories
Hand microphone

DC power cable
Spare fuses
(May differ depending on the version)