Completely New CPU/FPGA Platform
The IC-FR5300 series is the second generation IDAS™ Repeater, keeping system compatibility with the original IC-FR5000 series and continuing its unique package. It looks the same as the IC-FR5000, but a new CPU/FPGA platform is used. The IC-FR5300 series provides digital simulcast system capability and ±0.1 ppm high frequency stability with a 1 pps reference signal from the GNSS antenna.
System Scalability
The IC-FR5300 series can be easily upgraded by installing an optional UC-FR5300 Network/controller board and software provided with a CF card. Depending on the communication density and coverage, your radio system can grow from a single site to a simulcast system or multi-site trunking* system, to match your communication needs.
* Compatible IDAS radio terminals are required for multi-site trunking.

D-SUB 25-Pin Accessory Connector
The IC-FR5300 series has a programmable D-SUB 25-pin accessory connector for connecting an external remote control devices. Also, modulation/demodulation signals can be input/output from the D-SUB connector.
50W Output at 50% Duty Cycle or 25W 100% Duty Cycle Operation*
Employing a high performance power amplifier, the IC-FR5300 series provides a reliable 100% duty cycle operation at 25W output. When operated at the high power setting of 50W, the repeater operates with a 50% duty cycle. 
* 25 W output power depending on the repeater version. Ambient temperature: 25°CAmbient temperature: 25°C
50W Output at 100% Duty Cycle or 100W 50% Duty Cycle Operation with Optional Power Amplifier*
When need higher power, the optional UR-PA5000/UR-PA6000 series power amplifier provides 100W output power with a 50% duty cycle and 50W output with 100% duty cycle.
 * Ambient temperature: 25°C
Capable of Installing Two RF modules in One Chassis
The IC-FR5300 series has an internal space for installing another RF unit. Two RF modules* can be installed and operated independently. LEDs on the front panel shows the status of both channel. 
* Optional UR-FR5300/UR-FR6300 required.
Digital/Analog Mixed Mode and Multiple Tone-Group Using CTCSS, DTCS Tone and RAN
The IC-FR5300 series can receive both analong and digital modes on a channel, and transmit either mode, depending on the programming. It decodes multiple CTCSS and DTCS as well as digital RAN (Radio Access Number) codes on a per channel basis (up to 16 tones/codes) and downlinks the received signal with a specified tone/code.
32 Channel Capacity and 5 Programmable Buttons
The 12-digit alphanumeric display, 5 programmable buttons, 32 memory channels and internal speaker enable you to use the repeater as a simple base station, or to check repeater activity. The LCD shows a variety of text and code information.
IP Remote Maintenance
When the IC-FR5300 series is connected to an IP network through the optional UC-FR5300 network/controller board, PC programming and IP address setting can be made from a remote location. The SNMP traps and Syslog can be sent to your manager for remote monitoring.
Other Features
Rear Panel View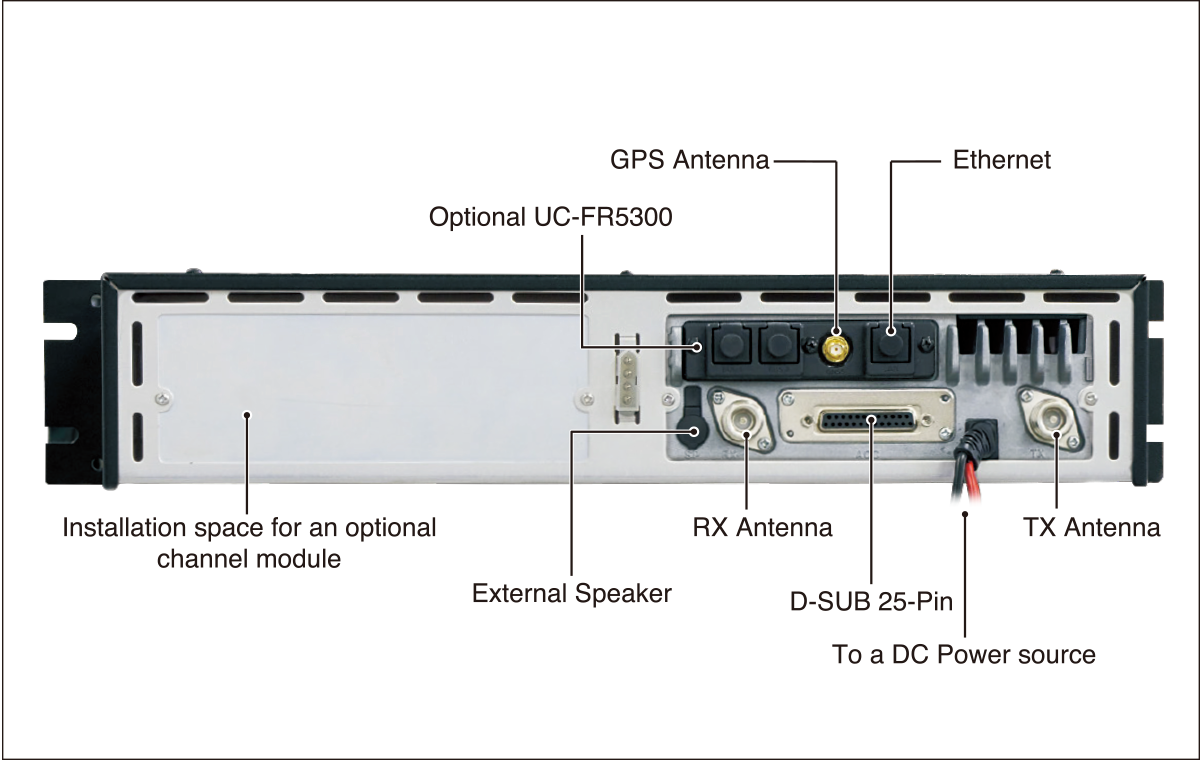 Specifications
General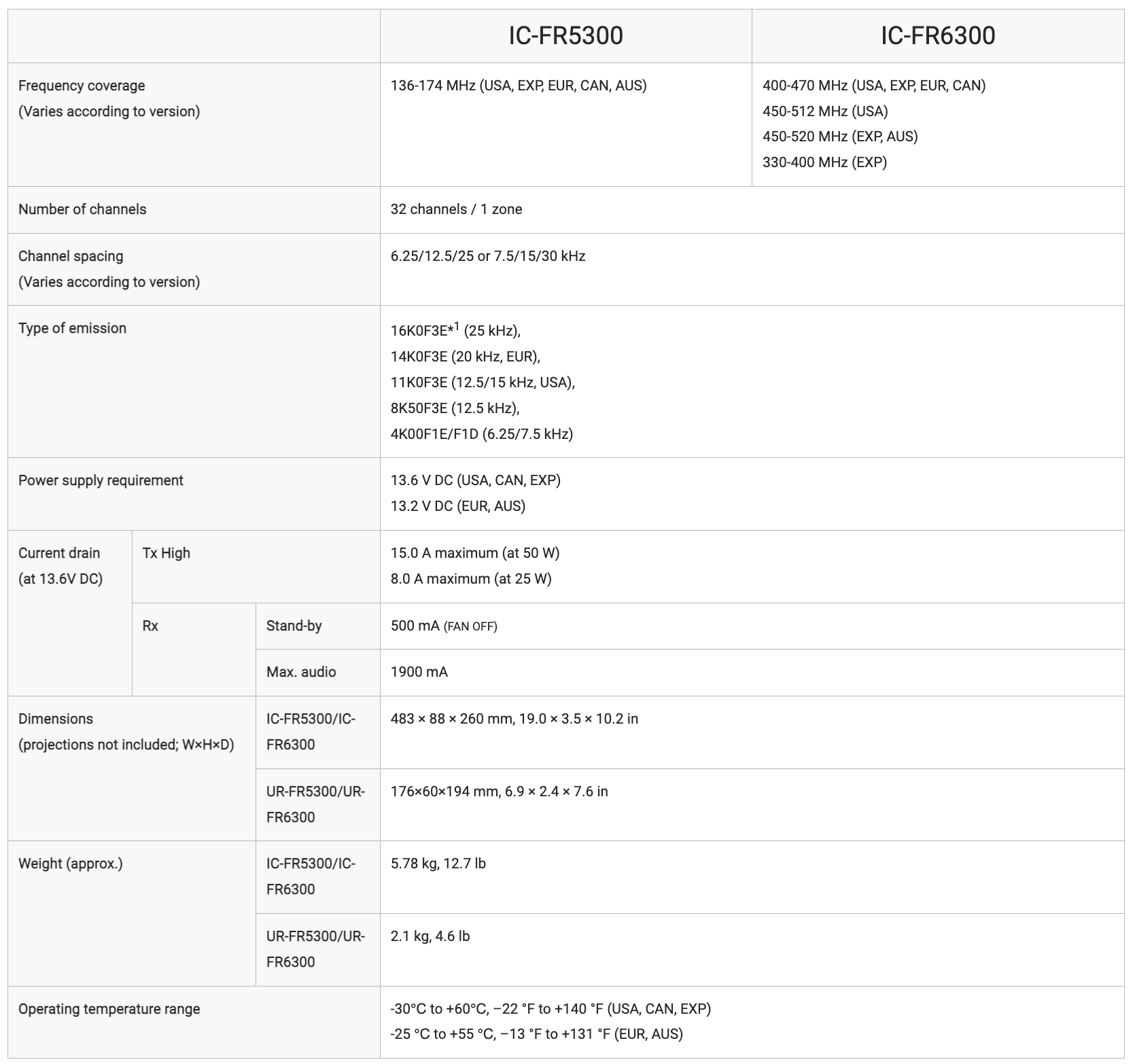 *1 25 kHz bandwidth is not available for FCC Part 90 licensees for USA versions. Ask your dealer if you need 25 kHz bandwidth.
Transmitter

Receiver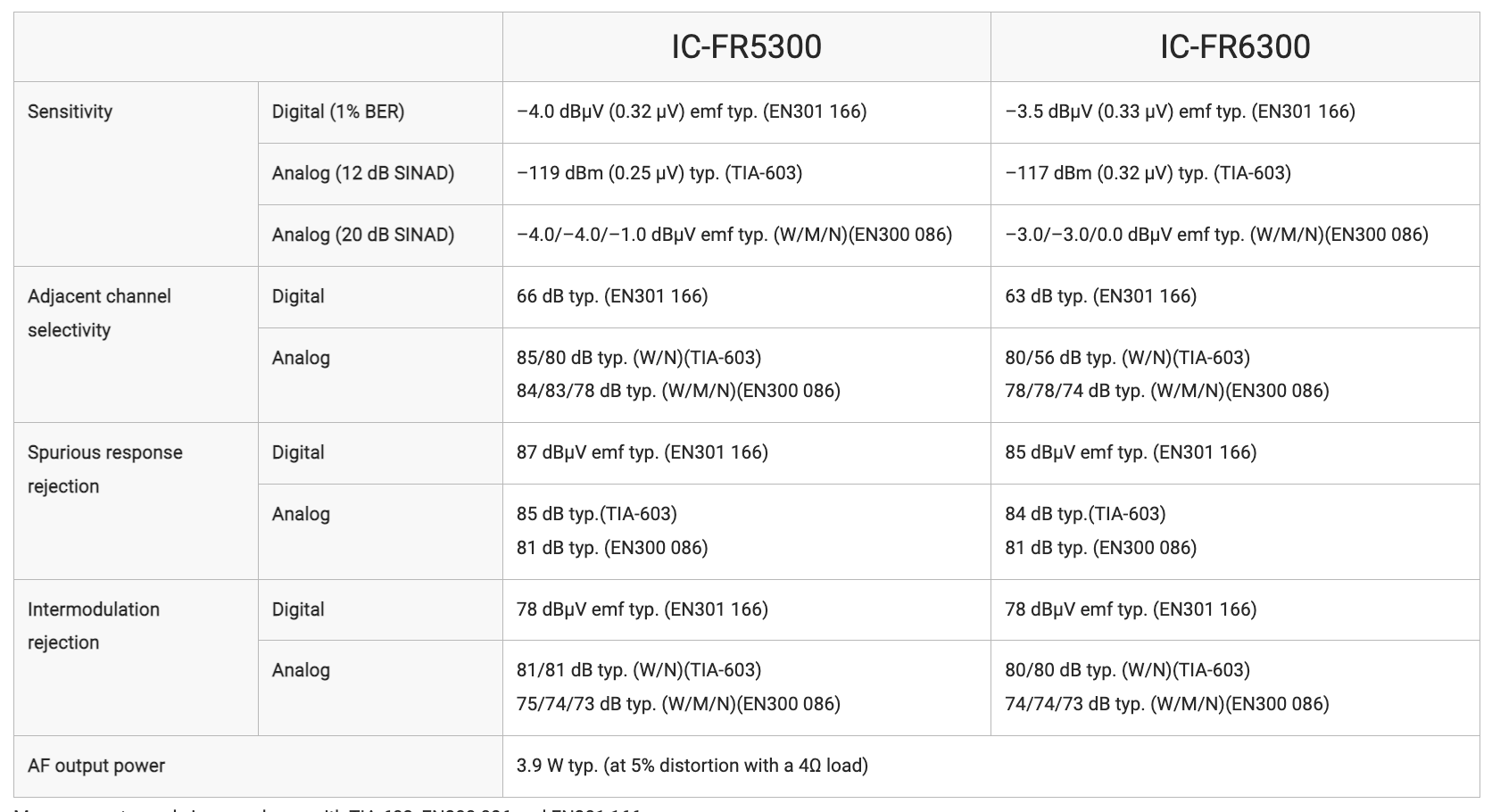 Measurements made in accordance with TIA-603, EN300 086 and EN301 166.
Applicable U.S. Military Specifications
Icom makes rugged products that have been tested to and passed the following MIL-STD requirements and strict environmental standards.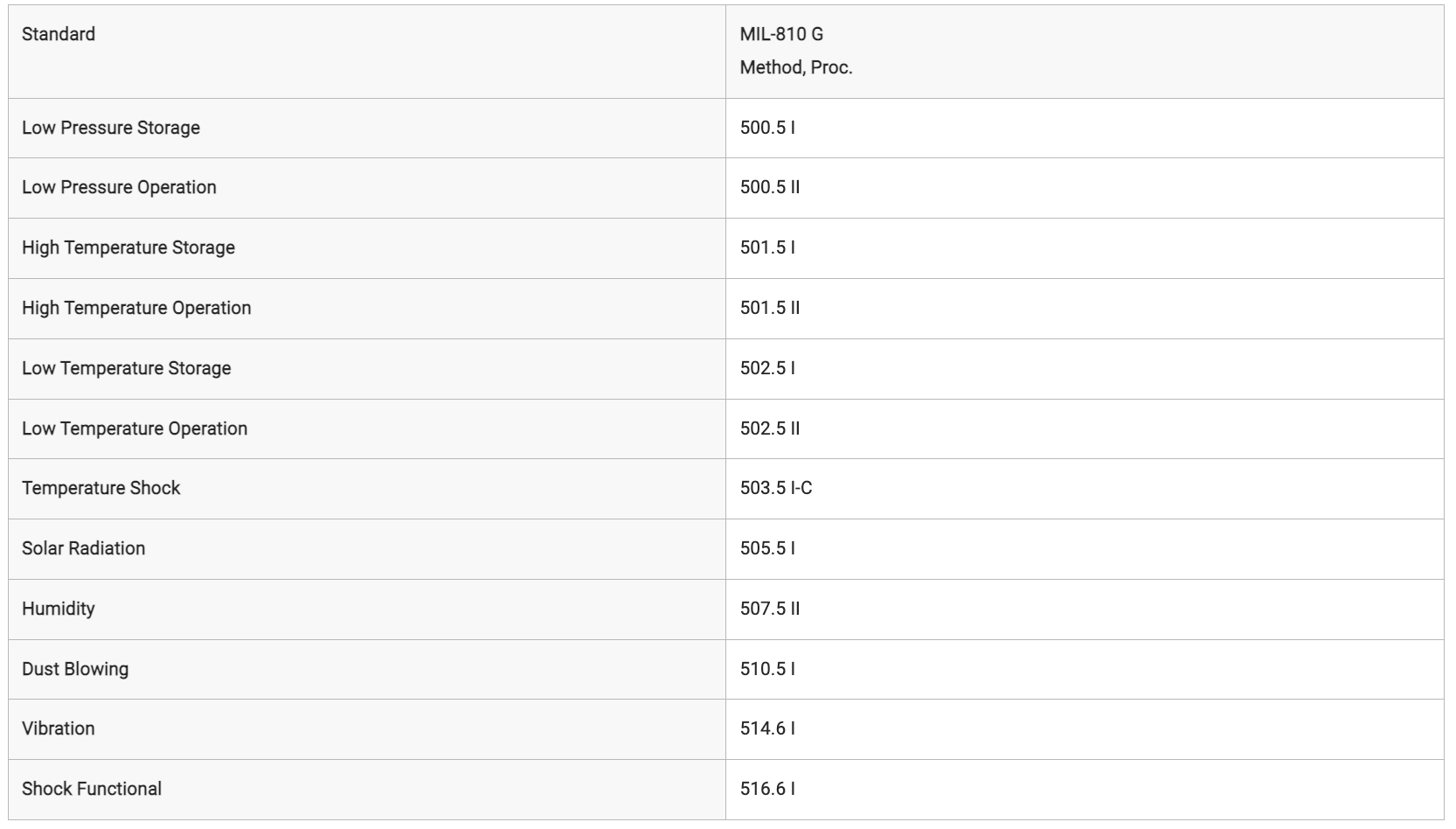 All stated specifications are subject to change without notice or obligation.