Large Keys and Easy-to-Grip Design

6 W RF Output Power
700 mW Audio Output
More than 12 Hours* of Long-Lasting Operating Time (with BP-296)
* TX: RX: Standby = 5 : 5 : 90.
Channel History Function Stores the Last Five Channels Used for Easy Recall
Float'n Flash Function
The radio floats with a flashing LED light to help you retrieve it from the water.
And More
Specifications
General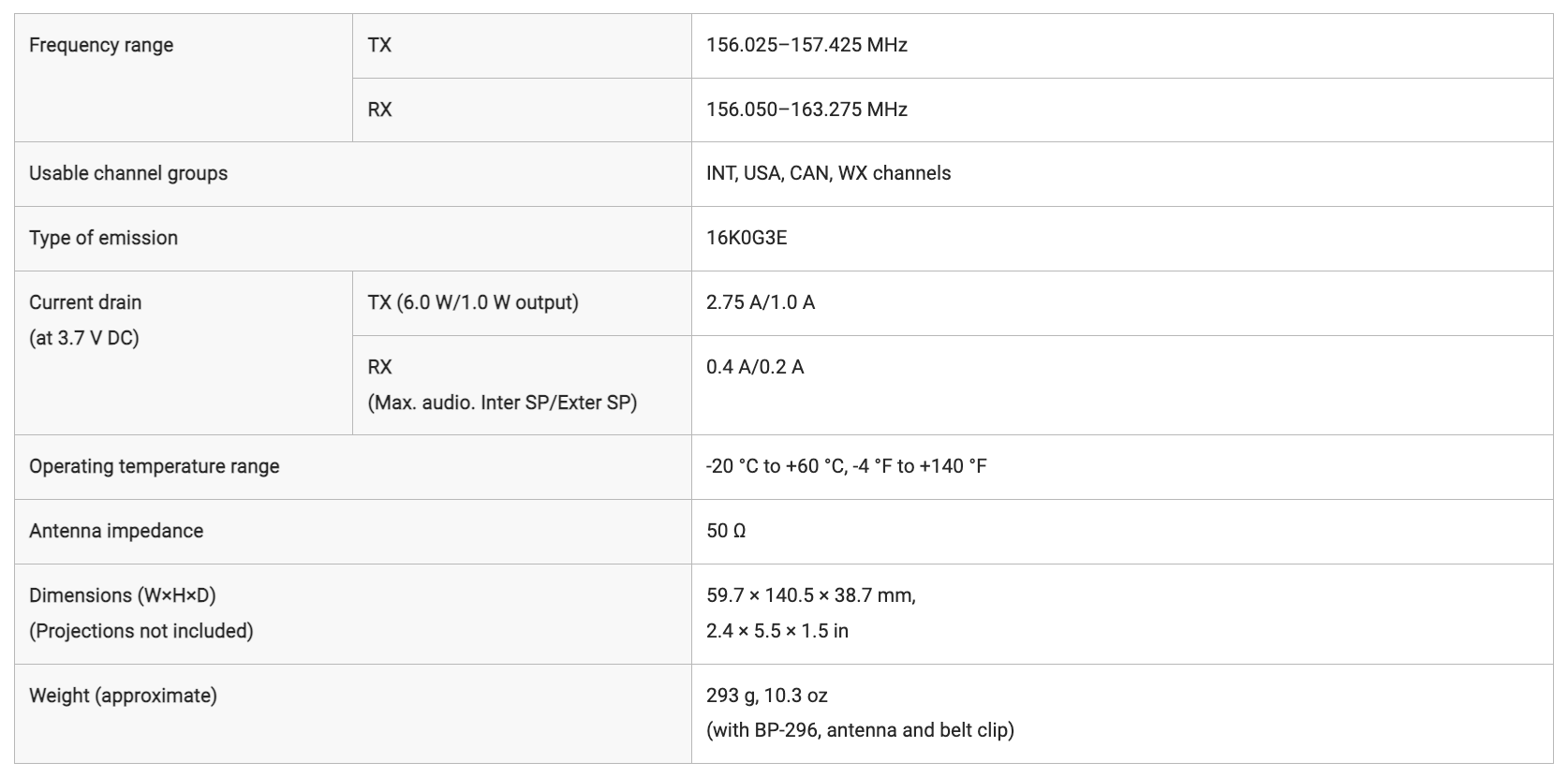 Transmitter

Receiver

Measurements made in accordance with TIA/EIA-603.

All stated specifications are subject to change without notice or obligation.
Applicable U.S. Military Specifications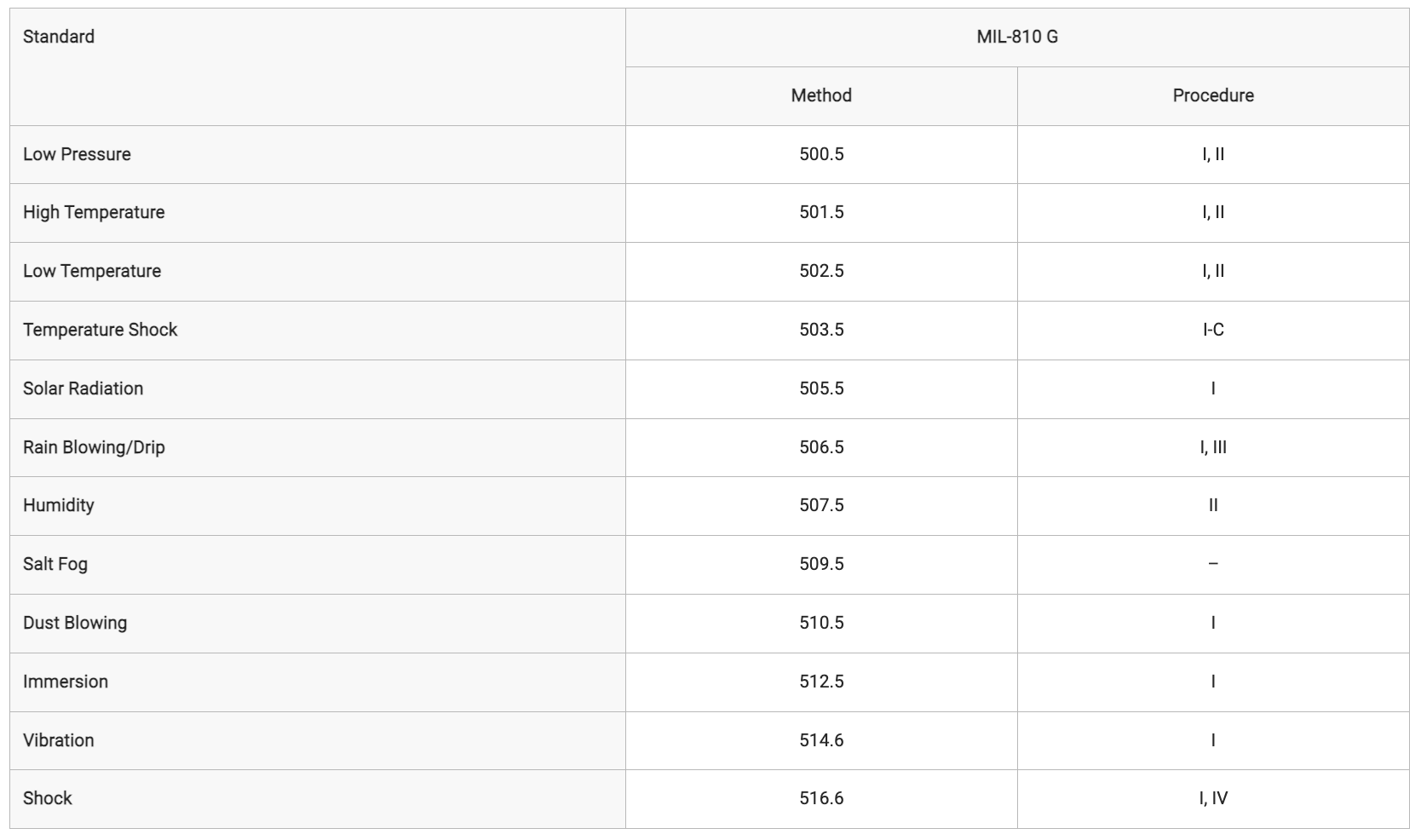 Also meets equivalent MIL-STD-810-C, -D, -E and -F.
Applicable IP Rating
Ingress Protection Standard
Water : IP57 dust protection and waterproof protection
Supplied accessories
BP-296 battery pack

BC-235 desktop charger
BC-217SA/SE* AC adapter
FA-SC59V antenna
MB-133 belt clip
Hand strap
* May differ or not supplied, depending on the transceiver version.