Alphanumeric Readout
Seven characters can be programmed into each memory channel to conveniently display
station names or ship names for simplified operation.
150 W Output Power
A large cooling fan system, in combination with the aluminum chassis, allows conditions for transmission at a full 150 W* (PEP) RF output power—even during demanding RTTY (radio teletype) operation.
*60 W (PEP) above 24 MHz bands.
Other Features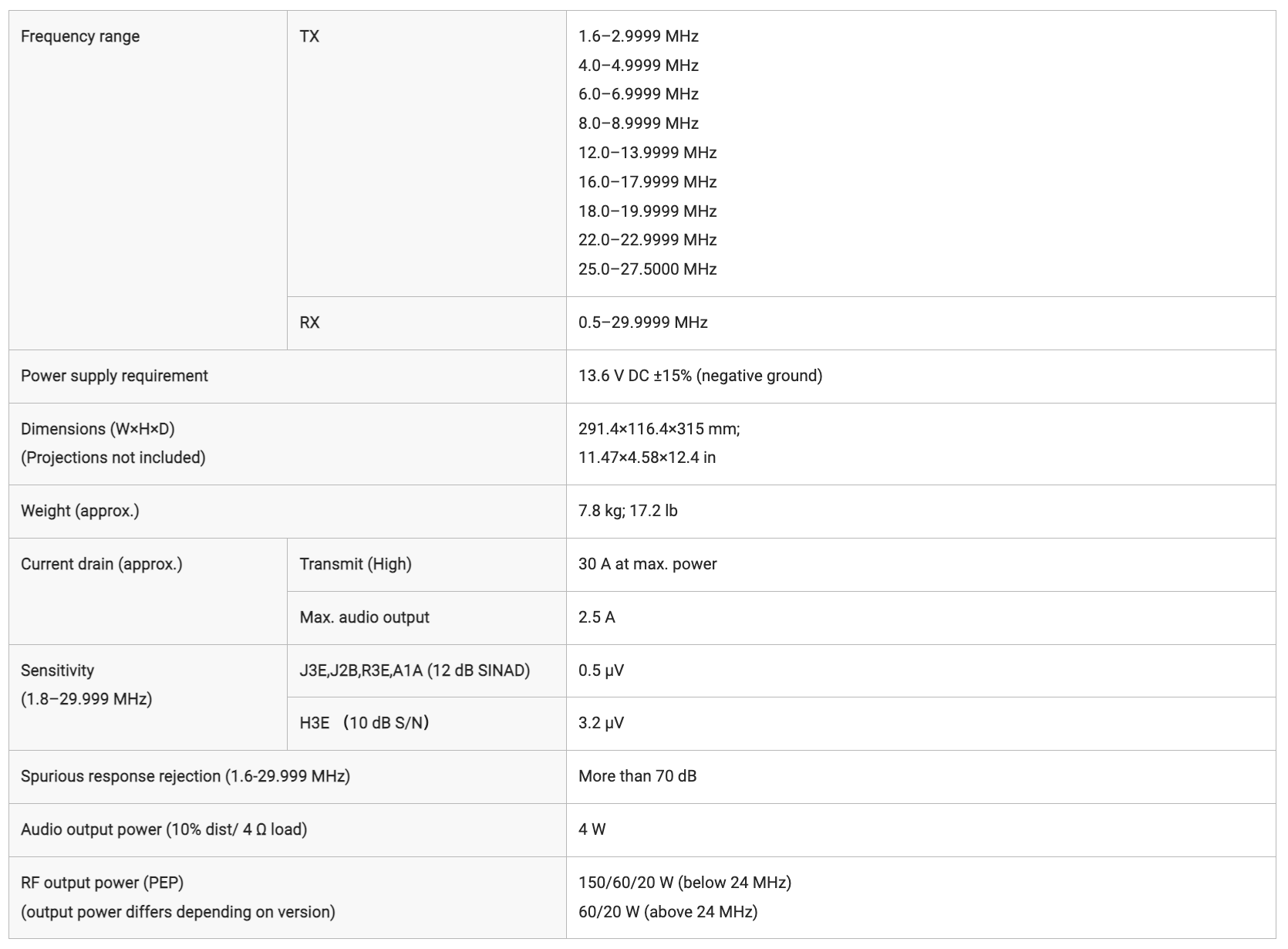 All stated specifications are subject to change without notice or obligation.
Supplied Accessories
Hand microphone

DC power cable
ACC plugs
Mounting bracket kit
Microphone hanger
Speaker plug
Spare fuses