7 W Output Power and 1500 mW Audio
* Wide open space. Approximate, comparing the IC-V86 with the IC-V80. Communication range may differ depending on operating environment or weather conditions, etc. 7 W output power is only for theIC-V86.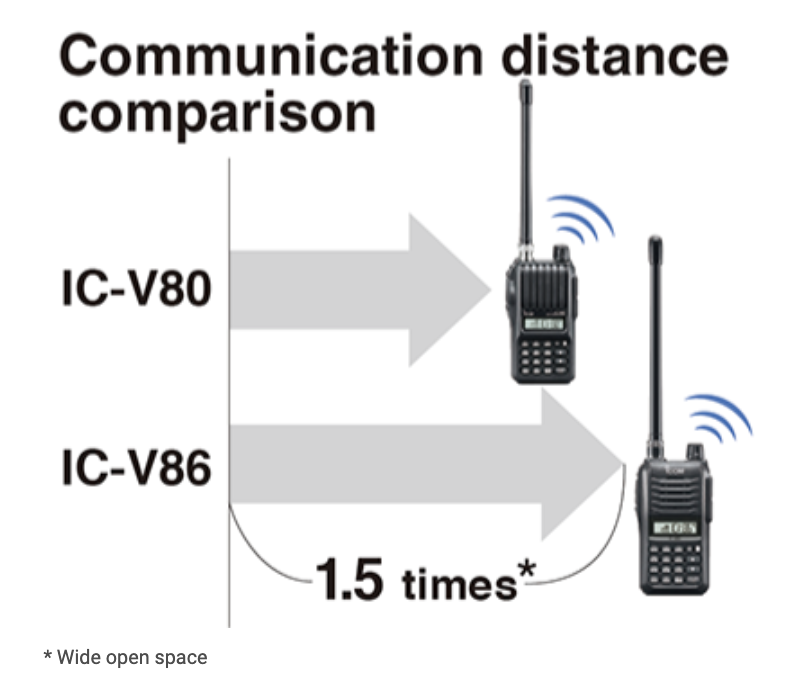 1500 mW Powerful Audio and 1.5 Times* Higher Sound Pressure
* Approximate, comparing the IC-V86 with the IC-V80.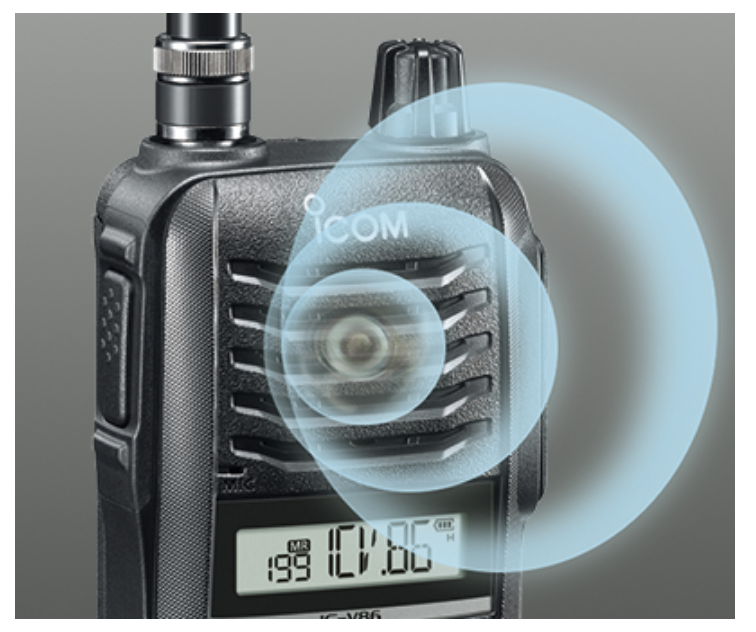 Optional 1500 mW Speaker-Microphone, HM-222HLWP
The combination of the optional HM-222HLWP and the IC-V86/U86* also provides 1500 mW (typ.)  loud audio from the attached speaker-microphone.
* For the transceiver  with a "U" mark on the serial number label.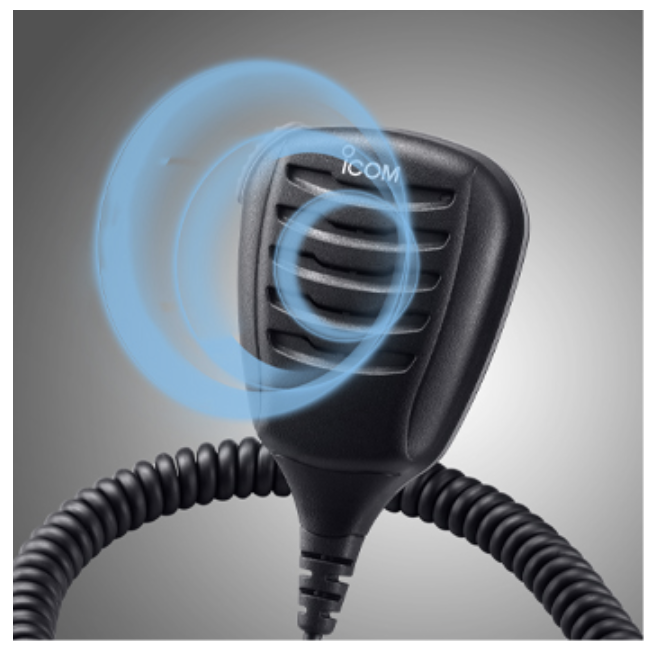 Dust-Protection, Water Resistance and a Tough Body
(IP54 and MIL-STD 810G)
19 hours* of Long Lasting Battery Life
* EX Hi power with BP-298. TX : RX : standby = 5 : 5 : 90 (3 sec. : 3 sec. : 54 sec. ) (The Power Save function is set to "P–S.16")
No PC Programming Necessary, Settings Changeable from the Radio*
* PC programming is also available.
Durable BNC Type Antenna Connector
Made in Japan Quality and Reliability
Other Features
Specifications
General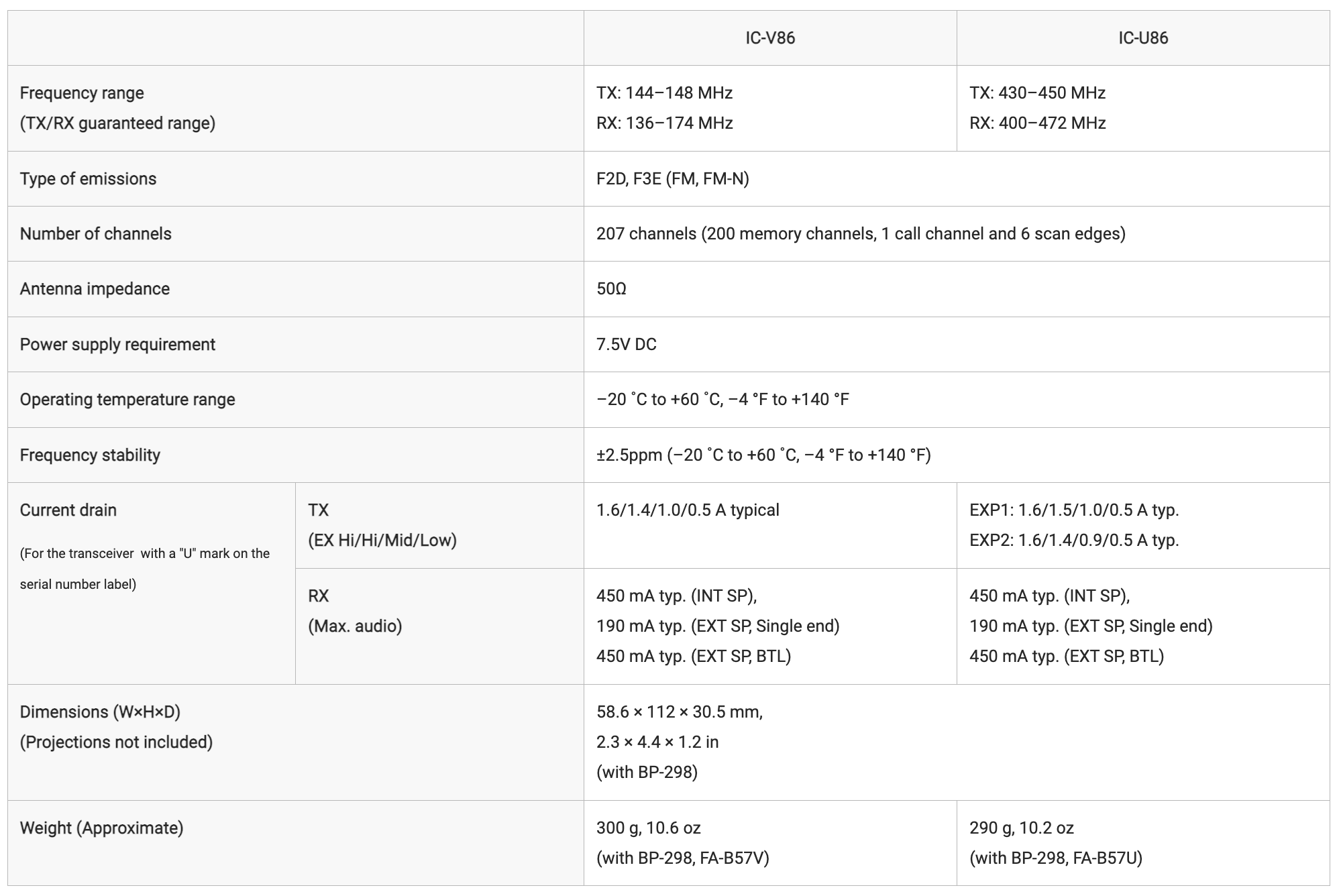 Transmitter

Receiver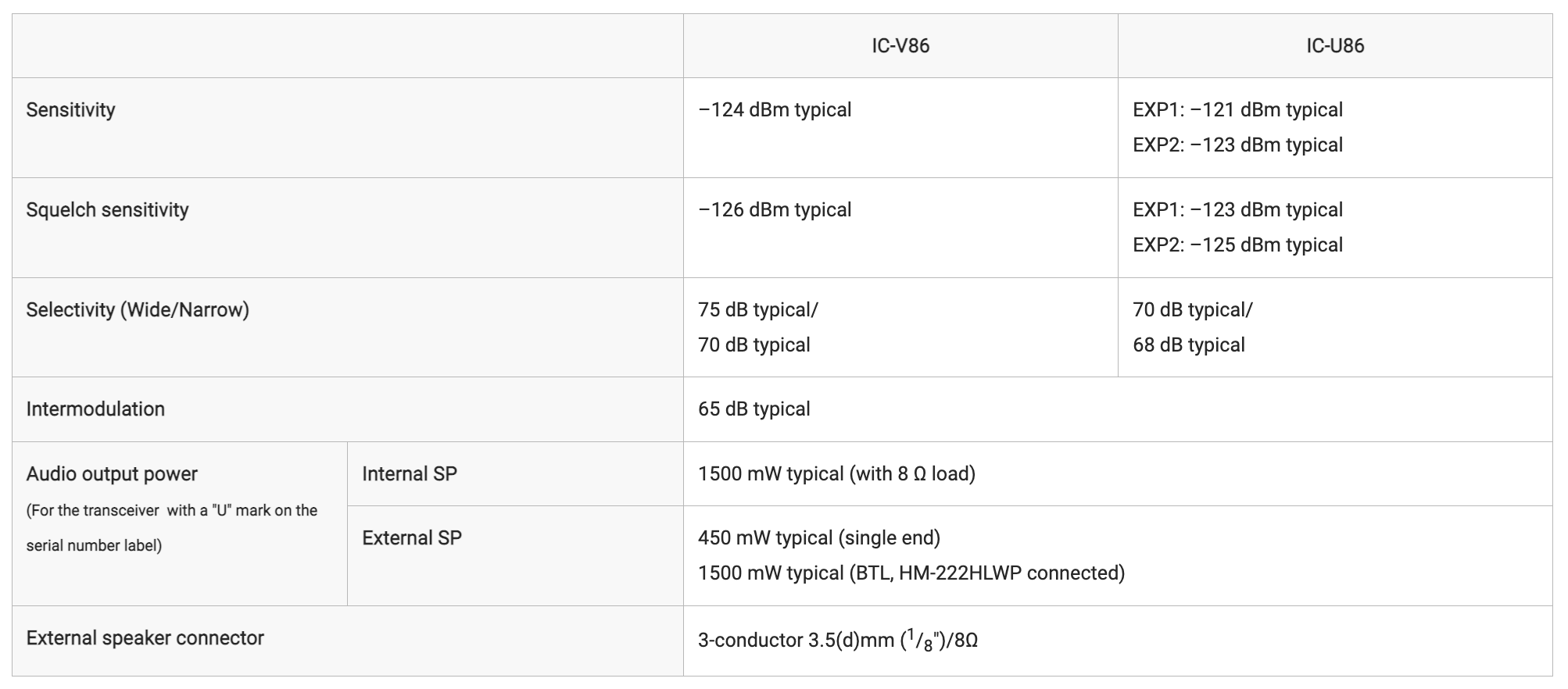 Applicable U.S. Military Specifications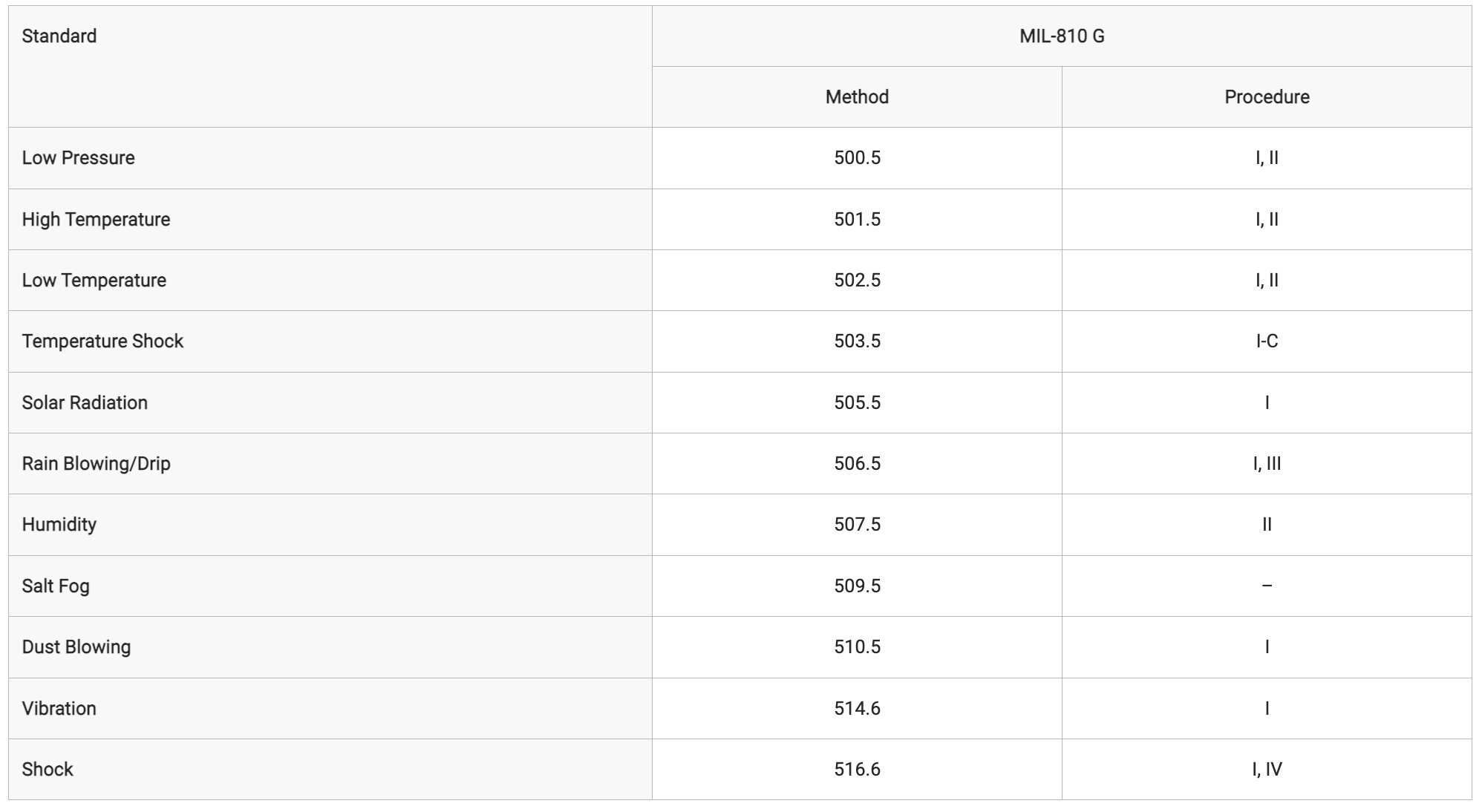 Also meets equivalent MIL-STD-810-C, -D, -E and -F.
Applicable IP Rating
Ingress Protection Standard
Dust and Water : IP54 (Dust-protection, water resistance)
All stated specifications are subject to change without notice or obligation
Supplied Accessories